WIMBLEDON, England — Long before Ashleigh Barty became a Wimbledon champion, Evonne Goolagong Cawley believed Barty could be a Wimbledon champion.
"I do think it is possible for her," Goolagong said in a 2017 interview in Australia. "She has a game that can give so many players a difficult time."
At that stage, Barty was still outside the top 10 and working her way back after her 17-month break from tennis to play cricket. But Goolagong Cawley, who won the Wimbledon singles title in 1971 and 1980, spoke from experience and heart.
Barty is not just a talent. She is a genuinely modest person: down-to-earth in a nation that still values and sees itself in that trait. Like so many Australians, Goolagong Cawley finds her relatable, but their connection runs more profound — texts, phone calls, face-to-face conversations, mentorship.
Australia has no shortage of former tennis stars. The sunburned nation has been one of the dominant forces in the sport since the early 20th century and has produced talents like Rod Laver, Ken Rosewall, John Newcombe, and Margaret Court.
But Goolagong Cawley, an Indigenous Australian with an elegant game, is the former champion whose story spoke most powerfully to Barty. Her father, Robert, is part of the Ngarigo people, and Barty has embraced that heritage and Goolagong Cawley's long-running project to bring tennis and inspiration to Indigenous youth.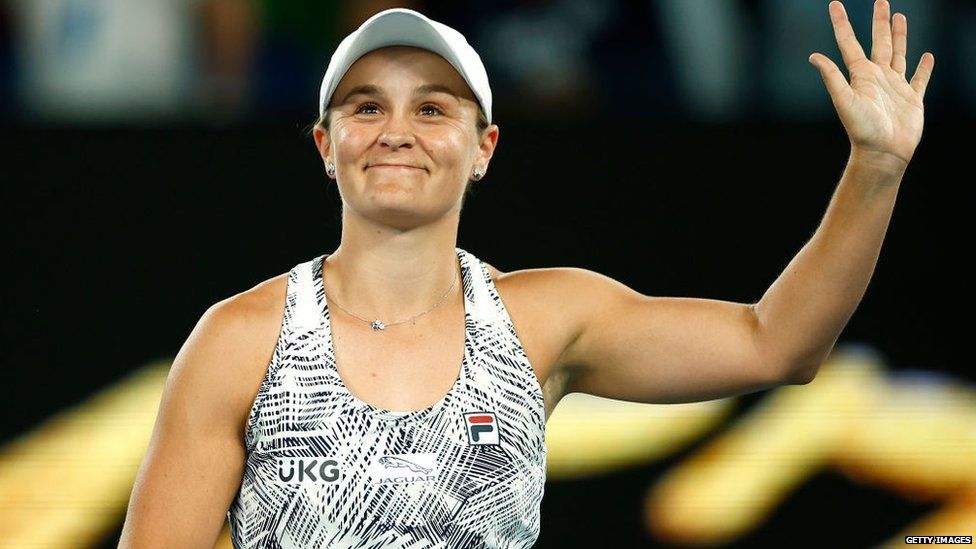 On Saturday, their paths converged again as Barty won the Wimbledon singles title on the same patch of grass where Goolagong Cawley won for the first time 50 years ago.
"They are connected by culture, and Ash's win connects the generations," said Billie Jean King, who lost to Goolagong Cawley in the semifinals in 1971 and was in the Royal Box on Saturday. "It was great that Ashleigh's dream came true and extra special to be honoring Evonne's legacy."
Barty managed it by holding off Karolina Pliskova 6-3, 6-7 (4), 6-3 in the final, overcoming a significant hip injury that knocked her out of last month's French Open and kept her from playing any grass-court events before Wimbledon. She said her team did not tell her how long the odds were on a quick recovery.
"They kept a lot of cards close to their chest," she said. "There weren't too many radiologists in Australia who had seen my injury. In a sense, it was a two-month injury; being able to play here at Wimbledon was nothing short of a miracle."
After missing nearly all of the 2020 season because of the pandemic, she has returned with total commitment and proven to be a true No. 1. She now has a second significant singles title after winning the French Open in 2019.
Goolagong Cawley won first on the red clay in Paris, too, before triumphing at Wimbledon a few weeks later in 1971. Acknowledging the full circle of their achievements, Barty broke down on the court when she was asked about her mentor. But her voice was solid and transparent when I asked about Goolagong Cawley later in the afternoon.
"Evonne is an extraordinary person in my life," Barty said. "I think she has been iconic in paving the way for Indigenous youth to believe in and chase their dreams. She's done exactly that for me, as well. I think being able to share that with her and some pretty impressive victories now with her, to be able to create my path, is incredible."